WineFestival 2022 in Merano
€ 459 per person
4 nights / 5 days - Gastronomic delights and Spa Merano
4 nights including breakfast in double room
1 entrance at spa of Merano 2 hours
Sleep & Shop Card: 10% discount in approximately 25 shops
Ticket for the wine festival is not included
Every year in autumn Merano is the international meeting point for gourmets and wine connoisseurs. Wine producers from all over the world come to Merano to present their products at the WineFestival, one of the most prestigious wine fairs worldwide.
Several days the precious wines and culinary specialties are offered in the Kurhaus Meran. Visitors enjoy various lucullan delights: lectures, tours, tastings and presentation of prizes.
The holiday package does not include the festival ticket. We are happy to meet your requirements; should there be anything else you need, please inform us on time, so we can modify the package and include other services for you.
Photo credits: MeranoWineFestival.com
- Tourist tax excluded.
- A tourist tax of 1,50 € per person (of age over 14) per day will be added to the list prices.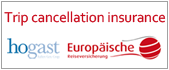 IMPORTANT – The tourist tax has to be paid on site. It is not included in the price shown in any websites or online booking systems, in travel agencies or by any intermediaries.
Please do not forget to think about taking out travel insurance. For more information, click [here].