Richard Galliano and Quintet / Meran
€ 475 per person
4 nights / 5 days - culture and relax / music week Merano
4 nights accommodation including breakfast
Thu 5.9.2019 Richard Galliano and Quintet
1 aroma massage for 2 persons in the Thermal Baths of Merano
1 entry to the Thermal Baths of Merano with sauna for 2 hours
1 candle-light dinner for 2 persons (with piano music and soprano and/or tenor – depending on availability and sufficient participants)
Culture and relax at the Merano Thermal Baths
Experience an unforgettable cultural and relaxation holiday in Merano! At this concert of the 34th Merano Music Weeks you will experience an unforgettable evening with Richard Galliano & Quintet playing pieces of Sollima, Piazzolla, Vivaldi and Richard Galliano.
Richard Galliano is a French accordionist. He was drawn to music at an early age, starting with the accordion at 4, influenced by his father Luciano, an accordionist originally from Italy, living in Nice.
After a long and intense period of study, at 14, in a search to expand his ideas on the accordion, he began listening to jazz and heard records by the trumpet player Clifford Brown. "I copied all the choruses of Clifford Brown, impressed by his tone and his drive, his way of phrasing over the thunderous playing of Max Roach". Fascinated by this new world, Richard was amazed that the accordion had never been part of this musical adventure. (Wikipedia)
After these unique musical pleasures the cozy Thermal Baths of Merano wait for you: Relax together with your partner during an aroma massage for two and enjoy a romantic candle light dinner in our garden.
Program:
Richard Galliano and Quintet
Thursday, 05.09.2019
at 21:00
Merano - Kursaal
The Nightconcert
Sollima, Piazzolla, Vivaldi & Richard Galliano
Program modifications reserved.
Photo credits: Meranofestival.com
- Tourist tax excluded.
- A tourist tax of 1,50 € per person (of age over 14) per day will be added to the list prices.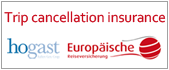 IMPORTANT – The tourist tax has to be paid on site. It is not included in the price shown in any websites or online booking systems, in travel agencies or by any intermediaries.
Please do not forget to think about taking out travel insurance. For more information, click [here].