Zurich Chamber Orchestra - Journey to Mozart / Merano
€ 475 per person
4 nights / 5 days - culture and relax
4 nights accommodation including breakfast
Mon 2.9.2019 Zürcher Kammerorchester - Journey to Mozart
1 aroma massage for 2 persons in the Thermal Baths of Merano
1 entry to the Thermal Baths of Merano with sauna for 2 hours
1 candle-light dinner for 2 persons (with piano music and soprano and/or tenor – depending on availability and sufficient participants)
Culture and relax at the Merano Thermal Baths
Experience an unforgettable cultural and relaxation holiday in Merano! At this concert of the 34th Merano Music Weeks the Zurich Chamber Orchestra takes you on a "Journey to Mozart".
The Zurich Chamber Orchestra is a Swiss chamber orchestra based in Zurich. The core of the ZKO consists of 28 permanent members, with other sections used as needed.
The ZKO has made commercial recordings for such labels as Omega, Novalis, Claves, Teldec, CPO, and Sony. In 2017 two of the orchestra's CD-releases were honoured with an Echo Classic Award in the Classics Without Borders category: For Seasons with Daniel Hope as soloist and ÜberBach with Sebastian Knauer on the piano. (Wikipedia)
After these unique musical pleasures the cozy Thermal Baths of Merano wait for you: Relax together with your partner during an aroma massage for two and enjoy a romantic candle light dinner in our garden.
Program:
Zurich Chamber Orchestra - Journey to Mozart
Monday, 02.09.2019
at 20:30
Merano - Kursaal
Daniel Hope conductor and violin
Gluck: Dance of the Furies
Haydn: Concerto for violin and orchestra Hob. VIIa/4
Mozart: Divertimento KV 136
Mozart: Concerto for violin and orchestra n. 3 KV 216
Mozart: Symphony n. 29 KV 201
Program modifications reserved.
Photo credits: Meranofestival.com
- Tourist tax excluded.
- A tourist tax of 1,50 € per person (of age over 14) per day will be added to the list prices.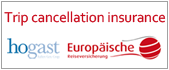 IMPORTANT – The tourist tax has to be paid on site. It is not included in the price shown in any websites or online booking systems, in travel agencies or by any intermediaries.
Please do not forget to think about taking out travel insurance. For more information, click [here].