Schumann String Quartet - Schloss Katzenzungen
€ 475 per person
4 nights / 5 days - culture and relax / music week Merano
4 nights accommodation including breakfast
Tue 27.8.2019 Schumann String Quartet - Schloss Katzenzungen
1 aroma massage for 2 persons in the Thermal Baths of Merano
1 entry to the Thermal Baths of Merano with sauna for 2 hours
1 candle-light dinner for 2 persons (with piano music and soprano and/or tenor – depending on availability and sufficient participants)
Culture and relax at the Merano Thermal Baths
Experience an unforgettable cultural and relaxation holiday in Merano! At this concert of the 34th Merano Music Weeks the Schumann String Quartet from Berlin plays pieces of Debussy e Janacek.
The three brothers Mark, Erik and Ken Schumann have been playing together since their earliest childhood. In 2012, they were joined by violist Liisa Randalu, who was born in the Estonian capital, Tallinn, and grew up in Karlsruhe, Germany. Those who experience the quartet in performance often remark on the strong connection between its members. The four musicians enjoy the way they communicate without words: how a single look suffices to convey how a particular member wants to play a particular passage. Although the individual personalities clearly manifest themselves, a common space arises in every musical work in a process of spiritual metamorphosis. (schumannquartett.de)
After these unique musical pleasures the cozy Thermal Baths of Merano wait for you: Relax together with your partner during an aroma massage for two and enjoy a romantic candle light dinner in our garden.
Program:
Schumann String Quartet - Castle Katzenzungen
Tuesday, 27.08.2019
at 21:00
Prissiano - Castle Katzenzungen
Debussy: Quartet G minor
Janácek: Quartet n. 2 " Intimate letters"
Program modifications reserved.
Photo credits: Meranofestival.com
- Tourist tax excluded.
- A tourist tax of 1,50 € per person (of age over 14) per day will be added to the list prices.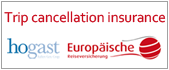 IMPORTANT – The tourist tax has to be paid on site. It is not included in the price shown in any websites or online booking systems, in travel agencies or by any intermediaries.
Please do not forget to think about taking out travel insurance. For more information, click [here].