Westend: a charming hotel in Merano, Italy
The 3* Hotel Westend in Merano, Italy, invites you to live an unforgettable holiday in Südtirol / South Tyrol. Thanks to our central position you can easily reach the picturesque old town. Moreover, the garden surrounding our hotel let you find the relaxing tranquillity for regenerating holidays.
The perfect place for nostalgic and romantic ones!
You will love our small but fascinating "art houveau" gem in the city centre of Merano.
How the story began... 🤎
In fact, the Hotel was built in 1890 as a private Villa by the then-famous local architect Pietro Delugan. It would serve as a perfect example of his art and skill: it had one of the most beautiful facades Merano could boast at that time. The building is now justly recognised as a true Art Nouveau jem and has been listed since 1984.
The Villa Westend, pleasantly situatetd along the cool, shady river-side walk once known as the Stefanie Promenade (now Passer Promenade), was sold to the Pöder family in 1907. They managed it as a guest house through the troubeld times of two World Wars and the very unsettled period that followed. Many of famous guests have spent their holidays at the Westend, including the German poet Gottfried Benn, who wrote many letters and poems to freinds and family during his stay.
The Strohmer family have long been active in the hotel and catering business; they already own the Hotel Europa Splendid. They bought the Villa Westend Hotel 1983 and remodernised it completely with both taste and style, respecting the original "art nouveau style". The Westend was awarded 3-stars in 1986.
The hotel has a delightful garden along the river and is in a quiet yet central position, away from the hustle and bustle of the town. It is ideal for a truly relaxing holiday. Our guests often remark on the comfortable, cosy atmosphere, the spacious airy rooms, the exellent home–cooking, the attentive service and the warm welcome they always receive from the owners and staff.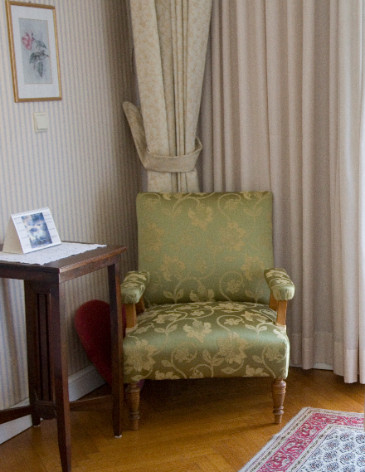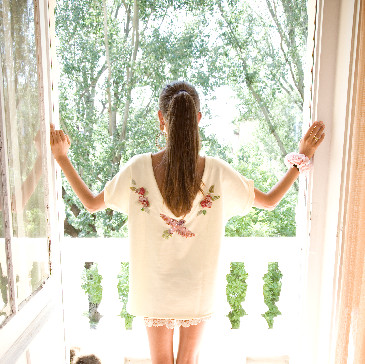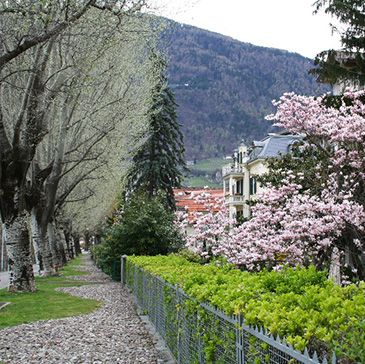 3 star hotel in Südtirol
Have a look at the numerous offers of our hotel in Südtirol and pamper yourself with a spa break in Merano. Right in front of our hotel in Merano you will find the splendid Passirio river promenade where you can enjoy the unique ambience of the South Tyrolean spa town and a breath-taking view on the surrounding mountains.
Merano perfectly combines its tradition with the modernity so you will find cultural sights next to exclusive boutiques. At Hotel Villa Westend you can enjoy this fascinating spa town and spend wonderful holidays in Merano in South Tyrol.
The best of Hotel Villa Westend:
Situated directly along the Passer river in the centre of Merano
Silent and calm atmosphere
Sourrounded by a big natural garden
Free parking space
Original "art nouveau" furniture and building with charme and style