Christmas market special – free Museum-Mobilcard
€ 299 per person
Who stays in our hotel during working days, gets a free Museum-Mobilcard for 3 days
3 nights with halfboard in double room with shower or bath tube and WC
Museum - Mobilcard 3 days ( includes about 90 museums and the public transport "altoadigemobilità" in South Tyrol.)
1 Sleep and Shop Card: reduction of 10% in approx. 25 shops
1 entrance spa: 3 hours at the spa Merano from monday till friday
Guests staying in our hotel on working days (monday till friday) from 29.11.2019 to 24.12.2019 will receive a free mobile card for 3 days.
With the Museum Mobilcard you can enjoy unlimited travel on all public "Südtirolmobil" transport as well as free entrance to approximately 90 museums throughout South Tyrol. More information can be found on this website.
In addition, this package includes half-board, a shopping card and an entrance (3 hours during weekdays) to the nearby Meran SPA. Here you can enjoy a relaxing end of the day after a tour visiting the Christmas market.
Let yourself be pampered by our holiday package, of course, we also like to discuss further needs and wishes.
- Tourist tax excluded.
- A tourist tax of 1,50 € per person (of age over 14) per day will be added to the list prices.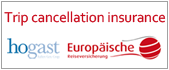 IMPORTANT – The tourist tax has to be paid on site. It is not included in the price shown in any websites or online booking systems, in travel agencies or by any intermediaries.
Please do not forget to think about taking out travel insurance. For more information, click [here].