Franz Comploi (Cathedral organist Brixen) / Music weeks Merano
€ 490 per person
4 nights / 5 days - Music weeks and Spa Merano
4 nights / 5 days room with breakfast
Fri 9.9.2022 Franz Comploi (Cathedral organist Brixen)
1 aroma massage for 2 persons in the Thermal Baths of Merano
1 entry to the Thermal Baths of Merano with sauna for 2 hours
1 candle-light dinner for 2 persons (with piano music and soprano and/or tenor – depending on availability and sufficient participants)
Free parking at the hotel
MERANO GUESTCARD for reductions on cable cars, museums, …
Sleep & Shop Card for reductions in shops and boutiques in Merano
10% discount on the entry price at the Merano thermal baths
5% discount on beauty treatments at the terme Merano spa
Free bike rental
Experience an unforgettable cultural and relaxation holiday in Merano! At this concert of the 37th Merano Music Weeks you will experience an unforgettable concert with Franz Comploi (Cathedral organist Brixen) with transcriptions by Franz Liszt.
After these unique musical pleasures the cozy Thermal Baths of Merano wait for you: Relax together with your partner during an aroma massage for two and enjoy a romantic candle light dinner in our garden.
Program:
Franz Comploi (Cathedral organist Brixen)
Friday, 09.09.2022
at 20:30
Marlengo - Parish Church
Transcriptions by Franz Liszt
Lasso/Liszt: Regina coeli
Bach/Liszt: Adagio Sonata for violin BWV 1017
Chopin/Liszt: Prelúde op. 28/9
Verdi/Liszt: Agnus Dei (Messa da Requiem)
Wagner/Liszt: Pilgrim's Chorus (Tannhäuser)
Nicolai/Liszt: Ouverture (Kirchliche Festouvertüre über "Ein feste Burg ist unser Gott") op. 31
Program modifications reserved.
Photo credits: Meranofestival.com
- Tourist tax excluded.
- A tourist tax of 1,50 € per person (of age over 14) per day will be added to the list prices.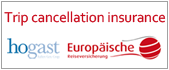 IMPORTANT – The tourist tax has to be paid on site. It is not included in the price shown in any websites or online booking systems, in travel agencies or by any intermediaries.
Please do not forget to think about taking out travel insurance. For more information, click [here].