Minto Sushi a Merano
Pizzeria ABC Meran 0473 201046
Löwen Lagundo
With the new Covid-19 restrictions all restaurants have to close at 6pm. We offer you the possibility to order easily in the hotel with our premium partner:
Pizzeria ABC Meran 0473 201046
- Tourist tax excluded.
- A tourist tax of 1,50 € per person (of age over 14) per day will be added to the list prices.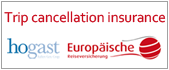 IMPORTANT – The tourist tax has to be paid on site. It is not included in the price shown in any websites or online booking systems, in travel agencies or by any intermediaries.
Please do not forget to think about taking out travel insurance. For more information, click [here].