Markus Burger - Jan von Klewitz - Ensemble Alla Breve / Merano
€ 475 per person
4 nights / 5 days - culture and relax / music Week merano
4 nights accommodation including breakfast
Sun 15.9.2019 Markus Burger - Jan von Klewitz - Ensemble Alla Breve
1 aroma massage for 2 persons in the Thermal Baths of Merano
1 entry to the Thermal Baths of Merano with sauna for 2 hours
1 candle-light dinner for 2 persons (with piano music and soprano and/or tenor – depending on availability and sufficient participants)
Culture and relax at the Merano Thermal Baths
Experience an unforgettable cultural and relaxation holiday in Merano! At this concert of the 34th Merano Music Weeks Markus Burger, Jan von Klewitz and the Ensemble Vocale Alla Breve play jazz improvisations and spirituals. After these unique musical pleasures the cozy Thermal Baths of Merano wait for you: Relax together with your partner during an aroma massage for two and enjoy a romantic candle light dinner in our garden.
Program:
Markus Burger - Jan von Klewitz - Ensemble Alla Breve
Sunday, 15.09.2019
at 20:30
San Leonardo Val Passiria – Church
Markus Burger piano
Jan von Kleweitz saxophone
Choral jazz improvisations and spiritual songs
John Tavener: "Funeral Ikos"
Javier Busto: "O magnum Mysterium"
Ola Gjeilo: "Northern Lights"
Thomas Tallis: "O nata lux"
Andreas Gassner: "A Nighttime Blessing"
Carlo Gesualdo: "Io parto e non piu dissi"
Jake Runestad: "Let My Love Be Heard"
Wolfram Wagner: "Und Gott schuf den Menschen"
Franz M. Herzog: "Mond zwischen dir und mir"
Program modifications reserved.
Photo credits: Meranofestival.com
- Tourist tax excluded.
- A tourist tax of 1,50 € per person (of age over 14) per day will be added to the list prices.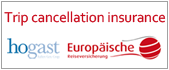 IMPORTANT – The tourist tax has to be paid on site. It is not included in the price shown in any websites or online booking systems, in travel agencies or by any intermediaries.
Please do not forget to think about taking out travel insurance. For more information, click [here].