Ingenium Ensemble / Merano
€ 475 per person
4 nights / 5 days - culture and relax / music week Merano
4 nights accommodation including breakfast
Fri 13.9.2019 Ingenium Ensemble
1 aroma massage for 2 persons in the Thermal Baths of Merano
1 entry to the Thermal Baths of Merano with sauna for 2 hours
1 candle-light dinner for 2 persons (with piano music and soprano and/or tenor – depending on availability and sufficient participants)
Culture and relax at the Merano Thermal Baths
Experience an unforgettable cultural and relaxation holiday in Merano! At this concert of the 34th Merano Music Weeks the Ingenium Ensemble from Slovenia sings pieces of Monteverdi, Gastoldi, Dvorak and others.
INGENIUM ENSEMBLE is a vocal ensemble of six singers from Ljubljana (Slovenia). The group was founded in 2009. The ensemble mostly performs madrigals and motets from renaissance period, arrangements of Slovenian folksongs and new contemporary pieces composed by the young Slovenian authors. The main purpose of the ensemble is presenting rarely performed or even unknown masterpieces, promoting the young composers and growing in quality of the sound and performance itself. (Ingenium-Ensemble.si)
After these unique musical pleasures the cozy Thermal Baths of Merano wait for you: Relax together with your partner during an aroma massage for two and enjoy a romantic candle light dinner in our garden.
Program:
Ingenium Ensemble
Friday, 13.09.2019
at 20:30
Scena - Castle Schena
Monteverdi, Gastoldi, Zelenka, Dvorak, & Istrian, Serbian, British, Hungarian, Slovenian Folksongs
Program modifications reserved.
Photo credits: Meranofestival.com
- Tourist tax excluded.
- A tourist tax of 1,50 € per person (of age over 14) per day will be added to the list prices.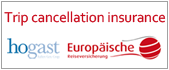 IMPORTANT – The tourist tax has to be paid on site. It is not included in the price shown in any websites or online booking systems, in travel agencies or by any intermediaries.
Please do not forget to think about taking out travel insurance. For more information, click [here].