Offers
Dreams of Merano: nature, dinner and relax at spa Merano
27/08/2017 until 15/10/2017
4 nights / 5 days
With a 4-day stay in our hotel in Merano we offer you a visit of the Botanical Gardens of Castel Trauttmansdorff and the Touriseum as well as time to relax ...
€ 389 per person
Museum Mobilcard - autumn holiday
28/08/2017 until 15/11/2017
6 nights / 7 days with candle light dinner, spa Merano and botanic garden
Our offer includes everything you expect from a romantic wellbeing holiday together. Relax during various wellness treatments for two in the Thermal Baths of Merano and enjoy a romantic candle ...
€ 669 per person
Wintersport and wellness in Merano
08/01/2018 until 18/03/2018
Length of stay: 4 days / 3 nights
Our offer includes a special arrangement dedicated to sporty activities and integral relaxation: Enjoy infinite ski fun on the various slopes of "Merano 2000" and relax during an aromatherapeutical massage ...
€ 332 per person
Short stay - Sleep and Shop in Merano
01/11/2017 until 26/11/2017
3 nights / 4 days - incl. entrance for 2 hours in the Spa Merano
Sleep and Shop in Merano The spacious rooms in our house offer an ideal and appealing retreat after an extended shopping spree. The Thermal Baths of Merano (Hotel Westend is a ...
€ 169 per person
The traditional Christmas market in Merano
24/11/2017 until 22/12/2017
Enjoy the calm of weekdays
Just like every year the Christmas market in Merano with its magical atmosphere enchants the young and the old. From 24.11.2017 until 06.01.2018 you can experience advent in Merano and immerse yourself ...
€ 189 per person
Transfer Munich - Merano - Munich
14/04/2017 until 08/11/2017
7 nights / 8 days halfboard including bus transfer Merano - Munich - Merano
Experience an unforgettable holiday in South Tyrol including bus transfer Munich - Merano - Munich (Wednesday and Saturday). The spacious rooms in our house offer an ideal and appealing retreat after ...
€ 637 per person
Cycling tour from Resia Pass to Verona
16/03/2017 until 31/10/2017
On the Resia-Verona cycling tour you will travel over a range of 1500 m in altitude from the Alps through sunny Italy to Lake Garda and on to Verona!
We recommend this easy and beautiful cycling tour on the Adige cycling path in the Venosta Valley to all nature, sports and culture fans. The tour leads from Lake Resia via ...
€ 63 per person
The high-alpine Merano Trail
01/05/2017 until 31/10/2017
The hiking trail is located at an altitude of approximately 1400 m with variations of a few hundred metres on the various stretches.
The almost 80 km long high-alpine Merano Trail is definitely one of the most beautiful round hikes in South Tyrol. It leads through the Tessa Group Nature Park and can be ...
€ 63 per person
- Tourist tax (applicable from 01.01.2014) excluded.
- From 01.01.2014, a tourist tax of 1,00 € per person (of age over 14) per day will be added to the list prices.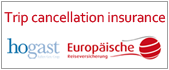 IMPORTANT – The tourist tax has to be paid on site. It is not included in the price shown in any websites or online booking systems, in travel agencies or by any intermediaries.
Please do not forget to think about taking out travel insurance. For more information, click [here].